UPDATE: Demo video and full report released and new downloads available. See next post for more details.
For the final project of one of my classes, I modified Beats so it would take input from an XBOX Kinect. The result is a Kinect hooked up to a Beagleboard-xM running Android and playing Beats. It was all proof-of-concept of course as everything ran with extreme lag, but it was pretty cool nevertheless and fun! Here's a pic of my lab partner mastering Tetris (Rock Version) on Beginner[1]: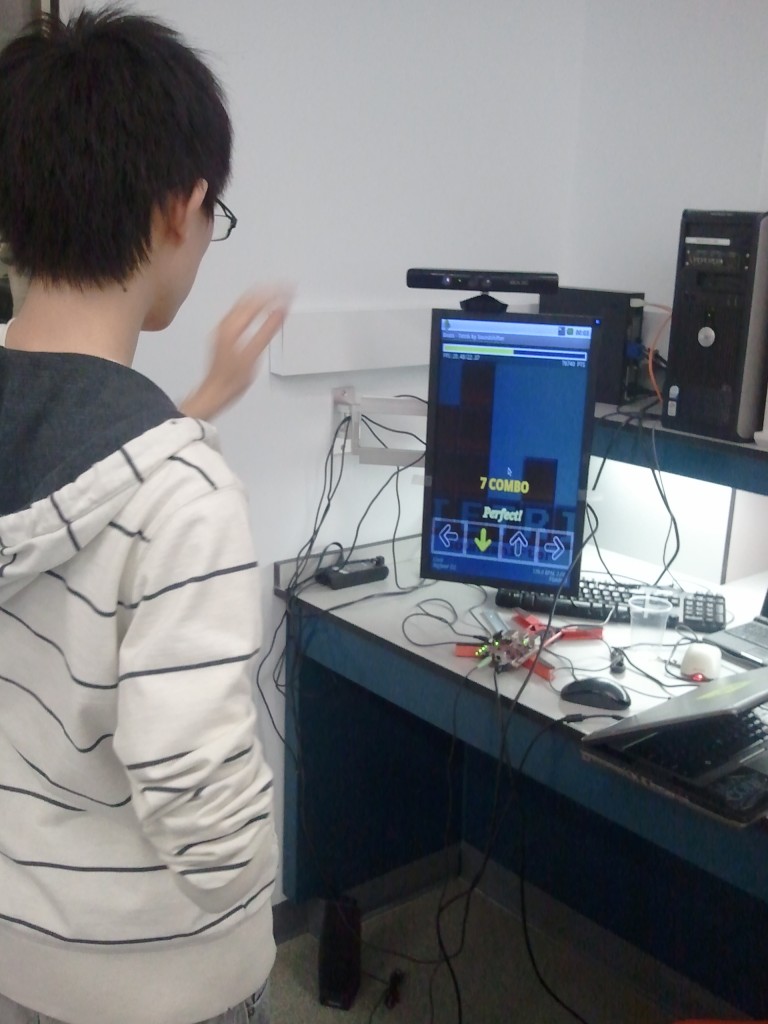 More pictures are posted posted on the Beats facebook page here
For more info, see the (currently still being updated) blog
here
. The modified, signed APK can be downloaded
here
. The patch file (for inspection-purposes only) can be found
here
. The modified ofsample demo used for calibration can be downloaded
here
. The (possible?) source for the demo can be found
here
. Make sure to recompile your Beagleboard's Android kernel with 'CONFIG_USB_DEVICEFS=y' and add 'mount usbfs none /proc/bus/usb -o devmode=0666' to your init.rc file as per instructions found
here
.
Happy hacking!
~Keripo